This feature contains heavy spoilers. Read at your own risk.
Straight to the point, here's what you need to know for a head start. Let's start off with the floor plans (not to scale).
Ground floor.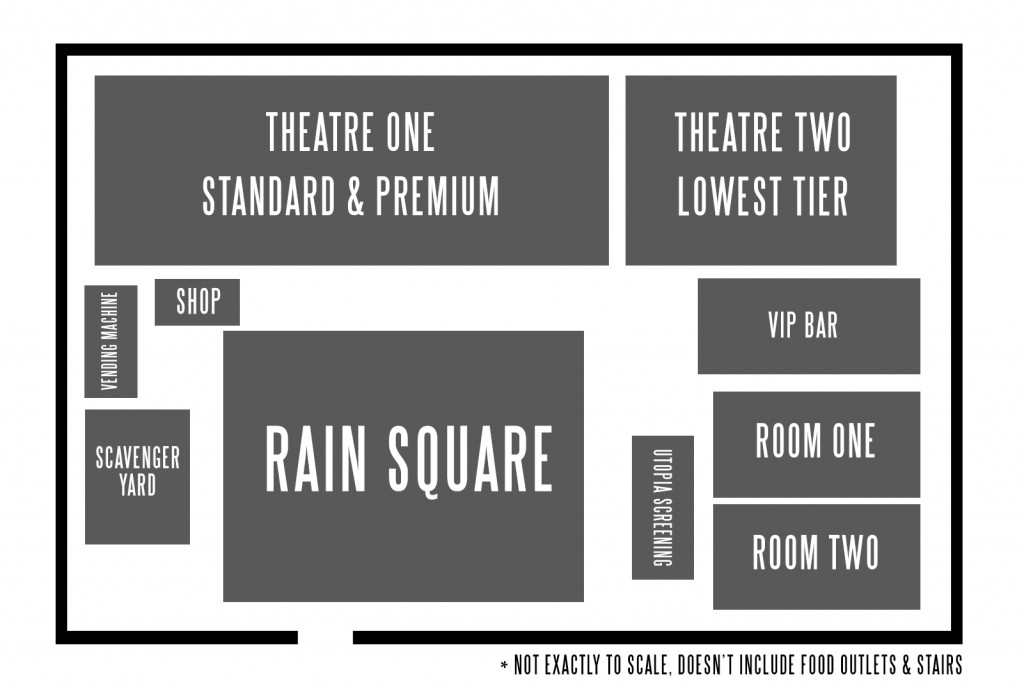 First floor.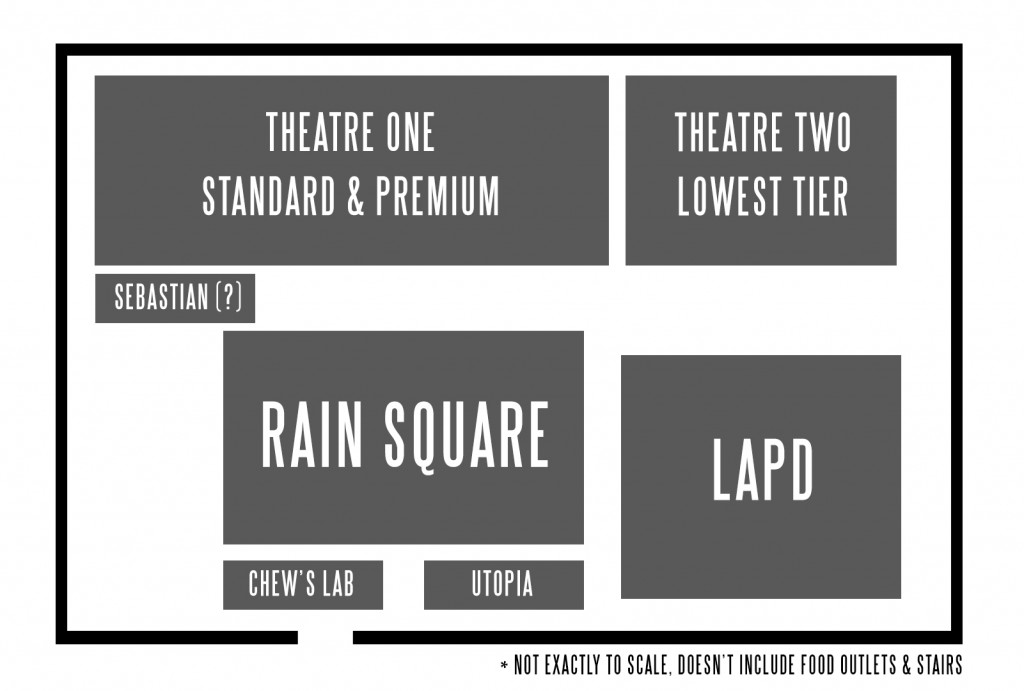 Items and costumes.
As a Utopian Ambassador, my character was asked to bring umbrella or Raincoat, Goggles, UV pen, Utopian promotion materials, identity papers, secret note, notebook and pen.
The must-have items in my opinion were an umbrella or raincoat and identity papers. That's it. We were given no other opportunity to use any other items, this applies to other characters too. For bonus points and easy progression throughout the night, bring some physical photos with you as that's what gets you places!
As for costumes, worth making the effort. My character got recognised for the type of shirt (which wasn't even purchased from the store). There's a shop on site so anything you missed can be grabbed in there.
Story threads.
The story thread for an Ambassador was a bit loose but we completely managed to infiltrate other groups including being a LAPD officer (they just took my blank piece of paper as ID), scavenger and everything else in between. From first glance, LAPD officer looked like the most fun!
Tiered pricing.
Orion (lowest): ridiculous, do not buy into this for a half-arsed film experience.
Phoenix (standard): the actual experience.
Black Galaxy (VIP): if you've got the money, it's a nice extra but be warned, "normals" can easily get into the VIP area so the only benefits are super comfy cinema seating with food and drink.
If you have any more questions, be sure to tweet us @1AngryMicrowave!